Congratulations on your Newborn!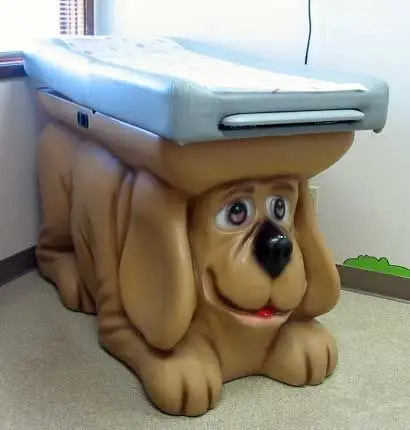 Our Puppy Dog room is exclusively reserved for infants!
The Children's Clinic of Klamath always enjoys welcoming new patients! Please give our office a call to set up an introductory visit with one of our providers. We can arrange to visit your newborn and you in the hospital within 24 hours after the baby arrives.
In preparation for your big event, you may wish to contact your insurance company to find out whether The Children's Clinic of Klamath is one of your plan's providers. Most insurance companies usually allow a period of time, often 30 days, for you to add your new baby onto your policy. You'll want to let them know of the birth as soon as possible to avoid delays in coverage.
Then contact our office for a newborn appointment as soon as possible after the birth of your baby. Our phone number is (541) 884-1224. We like to see newborns at 2 to 3 days of age to evaluate their feeding and answer any questions you may have.
After-hours calls are forwarded to our nursing triage line. Calls are answered by registered nurses who will discuss the patients symptoms and give them advice and/or refer them to urgent care or the local er. The provider on call is available 24/7 to review the information provided. It is important that parents listen to the advice given and follow the nurses directions.